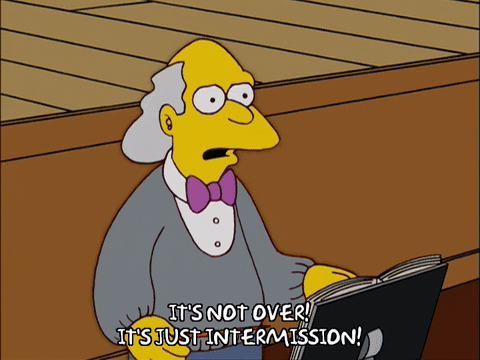 Hey everyone
Easter has rolled around (awful pun not intended), which means it's time for another chat break week!
What is a 'chat break week'?
Some of you will already know this, but for those of you newer to the community...
Roughly three times a year, we have a week where we take a break from running group chat sessions. We use these periods as a chance to gather your feedback, review it as a team, and see if there are any changes we can make to the way group chat is currently run. We also use them as a chance to get more specific feedback on any projects we're working on - a good example of this is when we asked you guys what you thought of the chat guidelines and our new Tuesday GC during our last break in September. You can find the results for those
here
and
here
.
How often do we have them?
Typically, these happen once in January, April, and August.
The next chat break will be the week of the 16th of April, returning on Monday 23rd.
What will we be doing for this one?
We won't be working on anything new. Instead, we'll be using this time to prepare for the Vanilla migration and do what we can to fix some of the issues with the new chat software.
Will there be a quiz?
Yep! We'll be holding our usual Easter quiz during chat break week. We'll post a separate announcement for that.
I still need support. Where can I go?
If you'd like some quick, live support while chat isn't running, feel free to head over to our
one-to-one helpline
. They chat to people through three channels - phone, webchat and email. Our discussion boards will also be open as normal.
If anyone has any questions, just post below and we'll get back to you when we can.
Cheers everyone,
Aife & Mike