Heads Together
The Mix joins the Duke and Duchess of Cambridge, and Prince Harry to spearhead a new campaign to end stigma around mental health.
HeadMix Playlist
HeadMix (vol.1)
'Everybody hurts, sometimes…'
Create a self-care playlist full of songs that can help lift your spirits and make you forget about that bad mood you were in.
Add songs that help you 'Flip it and reverse it' and get back to feeling 'Happy'.
Submit your HeadMix playlist
12 Submissions
What's happening
Unsure if someone close to you has an eating disorder? @MindCharity have lots of helpful info… https://t.co/26C26bgRe8
Timeline Photos
Let's make sure everyone knows where to turn when they're not feeling confident about their mental health.

If you're struggling with an eating disorder at the moment or know someone that is, our Charity Partner Mind have advice & info ...
How do I get a head band?
Worried about someone you know that's struggling with an eating disorder? Jess' story might help offer tips on sup… https://t.co/2ZxYQtnpF6
Havering Mind will be holding a Mental Health Awareness Training Session on Tuesday 14th March at our centre in Hornchurch. This session is ideal for anyone who wants to understand and learn more about mental health. £25 a place. Please ...
Prince Harry visited @BigWhiteWall1 this morning, where he heard about how the online community can be a source of… https://t.co/ockmf7Doun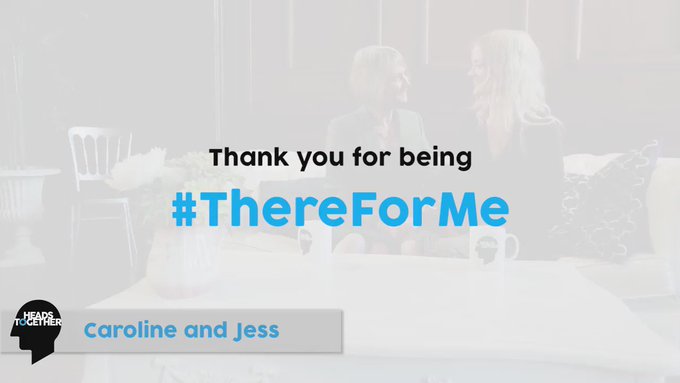 Jess, was supported by her mum, Caroline as she battled with Anorexia. This is their story. #edaw2017 #HeadsTogether https://t.co/2plQabl8XH
Practical support can be key to recovering from an eating disorder. Learn more about the support Jess' mum, Carolin… https://t.co/o3TrFT2rV2
Who supports you when you're struggling? Louise shares her experience of supportive conversations with her GP.… https://t.co/scG2ohV2bC
"As I broke down in front of my GP I immediately felt a weight lift." Learn more about Louise's story >… https://t.co/a5Jw5pLbwh